{category.meta_title}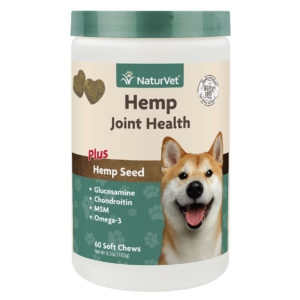 Manufacturer: NaturVet Pet & Equine Supplements & Solutions
Does your dog need joint support? Are they a larger breed or overweight? Our new joint health supplement with hemp is a great option for your dog's overall joint health. In addition to the Hemp, it is veterinarian formulated with Glucosamine, MSM, Chondroitin, and Antioxidants to support connective tissue, cartilage health, joint movement and lubrication of joints.
For all dog breeds over the age of 12 weeks.
UPC: 642863101410
Manufacturer: Nutro Pet Food
Treat and bond with your cat while providing essential health benefits. FELINE GREENIES™ SMARTBITES™ Healthy Skin & Fur Cat Treats are not indulgent, empty calories. This delicious, dual-textured treat contains natural ingredients to nourish your cat's skin and help maintain healthy fur.