Being a Purina Certified Expert Dealer means that we offer a complete line of quality Purina feed products and have knowledgeable associates who care first about our customers, and their animals. Training is a key element for our Certified Expert staff and you can depend on us for Certified Expert advice!
Expert Articles & Advice
December 1, 2013
Cold weather presents horses with some specific nutritional and management demands. As winter approaches it is a good idea to evaluate your horses housing and feeding programs to insure that they get through the cold weather in good shape. All warm-blooded animals have a critical temperature.
December 1, 2013
Hoof quality is affected by several factors including genetics, environment and nutrition. Some horses inherit weak hooves and that can't be changed, but proper care and nutrition can help develop and maintain the best hooves genetically possible.
Special Offers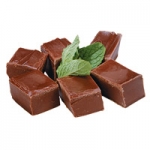 From Thanksgiving until Christmas, we will ship 1-1/2 lbs of fudge, 3 different flavors, anywhere in the continental US, including shipping for only $24.99!
Purina Equine Videos
Chris Hickey, Purina ambassador and director of training at Hilltop Farm, Inc., shares why he feeds Purina® FreedomFlex™ Joint Health Product.
Quick Contact & Hours
Mon - Sat
8:30 am - 5:30 pm